The UK Government has been advised by the National Cyber Security Centre (NCSC) to cease using Russian anti-virus products for systems with a national security purpose.
Following this guidance, Barclays took the precautionary decision to no longer offer Kaspersky Lab software to new users or renewing users.
We are disappointed Barclays has decided to discontinue offering Kaspersky Lab anti-virus.
It's very important to note that the NCSC is not encouraging consumers or businesses against using Kaspersky Lab software:
"…we see no compelling case at present to extend that advice to wider public sector, more general enterprises, or individuals... We really don't want people doing things like ripping out Kaspersky software at large, as it makes little sense."
https://www.ncsc.gov.uk/blog-post/managing-supply-chain-risk-cloud-enabled-products
You may buy or renew Kaspersky products below.
14 days
Money back guarantee
Delivers essential antivirus for your PC

Protects your digital life – on PC, Mac & mobile

Gives you & your family our ultimate protection – on PC, Mac & mobile
MULTI-AWARD WINNING INTERNET SECURITY PROVIDER





"Exceptional protection and excellent presentation..' A well thought-out collection of security features, fast, low-impact scanning, efficient user interface" Which? December 2016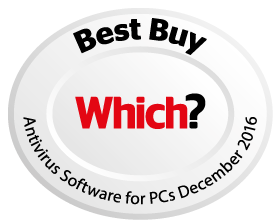 Compare Products
Delivers essential antivirus for your PC
Protects your digital life – on PC, Mac & mobile
Gives you & your family our ultimate protection – on PC, Mac & mobile
Other Products You May Be Interested In