So, July is over and that means it's time to look back and observe the latest results of the battle between cybercriminals and prosecutors.
Romania and Russia seem to be main newsmakers for our top prosecutions of July

Tweet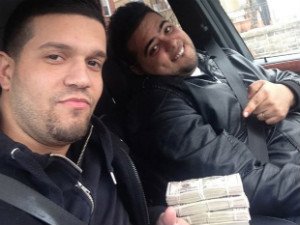 9 years for a bank fraud An Albanian 27-year-old hacker pleaded guilty to bank fraud for his role in a roughly 48-hour operation in 2011 that resulted in criminals withdrawing about $14 million from ATMs in nearly 20 countries. Qendrim Dobruna admitted to hacking into the systems of J.P. Morgan Chase, which processed transactions by the American Red Cross. The scheme affected a number of ATMs, allowing cybercriminals make thousands of withdrawals and get more than a dozen of millions of dollars in just two days. In a plea deal with the government, Dobruna, who is also known as cL0sEd and cL0z, will be sentenced to 9 years in prison, rather than the 30 years he could have faced, had he been convicted at trial.
Three Russians arrested for stealing $1.6 million Three Russian citizens were arrested in connection with an international cybercrime ring that stole more than $1.6 million. Vadim Polyakov, Nikolay Matveychuk and Sergei Kirin are among the seven people around the world that have been indicted in a cybercrime ring that illegally accessed 1,600 user accounts on ticket-selling website, StubHub. According to prosecutors, Vadim Polyakov, 30, and Nikolay Matveychuk, 21, bought more than 3,500 tickets illegally, and then emailed them to three Americans. They resold the tickets and were helped by several other people, including Sergei Kirin, 37, to launder the money via international wire transfers and online money transfer service, PayPal. Polyakov was arrested on July 3 during his vacation near Barcelona. Matveychuk and Kirin remain in Russia, but the US authorities hope they will be brought to justice.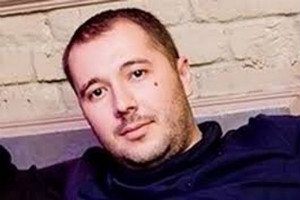 Russian carder can get 30 years
A Russian man, Roman Seleznev, indicted in the Western District of Washington for hacking into retailers' computers throughout the United States, was arrested in the first half of July in the Maldives and transported to Guam. According to prosecutors, Seleznev, also known as Track2, nCux, and Bulba, was carrying out a scheme to scan devices for weaknesses, install malicious software and steal more than 200,000 credit card numbers from 2009 to 2011. He is accused of marketing and selling those credit card numbers using servers in Virginia, Russia, Ukraine and other parts of the world, generating profits of more than $2 million. Seleznev faces around 30 years in prison and $2 million fine. By the way, the guy is also charged in a separate indictment in the District of Nevada with participating in a racketeer influenced corrupt organization (RICO) and a conspiracy to engage in a racketeer influenced corrupt organization, as well as two counts of possession of fifteen or more counterfeit and unauthorized access devices.
Bank of America scammer jailed for almost 4 years
Julian Schiopu, 34, was defrauding customers of a number of companies, including Bank of America, PayPal and eBay, and targeting victims with malicious email messages masqueraded as legitimate alerts from banks. Those emails contained information about customers' accounts had been locked and instructions about how to "unlock" them. Of course, victims were given bogus URLs taking bank customer to a page owned by the hackers. After a visitor submitted banking details, the criminal and his co-conspirators then took money via ATMs. The operation against Schiopu began in 2013 when Swedish authorities arrested and extradited him to the US. He is one of 19 Romanian citizens arrested for suspected involvement in the scam. Julian Schiopu will be in jail for the next 45 months.
Pretending to be Apple can lead you to jail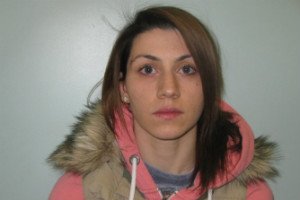 Two people have been jailed for a total of 14 years for a phishing scam and stealing over $25,000 in UK. Constanta Agrigoroaie, 23 years, and Radu Savoae, 28 years, were sentenced after pleading guilty to conspiracy to commit fraud, six counts of possession of fraudulent ID cards, and possessing equipment to make fraudulent ID and bank cards. The duo distributed phishing emails claiming to be from Apple, informing the victims that their account had been compromised. To solve the problem the recipients were given a link to a bogus website, which was used for collecting users' private information, including bank details. Money the criminals got from victims was then used to purchase travel tickets to allow foreign criminals to enter the UK to commit crime. The scam was identified after investigators intercepted an inbound flight from Romania and found several passengers, who claimed they did not know each other, with the tickets purchased from the same computer. Investigation into these bookings revealed an address where one of the phishers was found. Agrigoroaie and Savoae were sentenced to six and eight years in prison respectively.