The new year is well underway and with that comes many new challenges and opportunities.  Here at Kaspersky we're keen to help our partners grow. However, whilst growth is important to many partners, it's also important to have stability and good relationships with the vendor.
That's why we're thrilled to say that we have outperformed all competitors in a recent Canalys channel satisfaction benchmark. The report shows how Kaspersky was recognised as the number one for channel satisfaction, with a 7.7% year on year score increase up to 75.8%.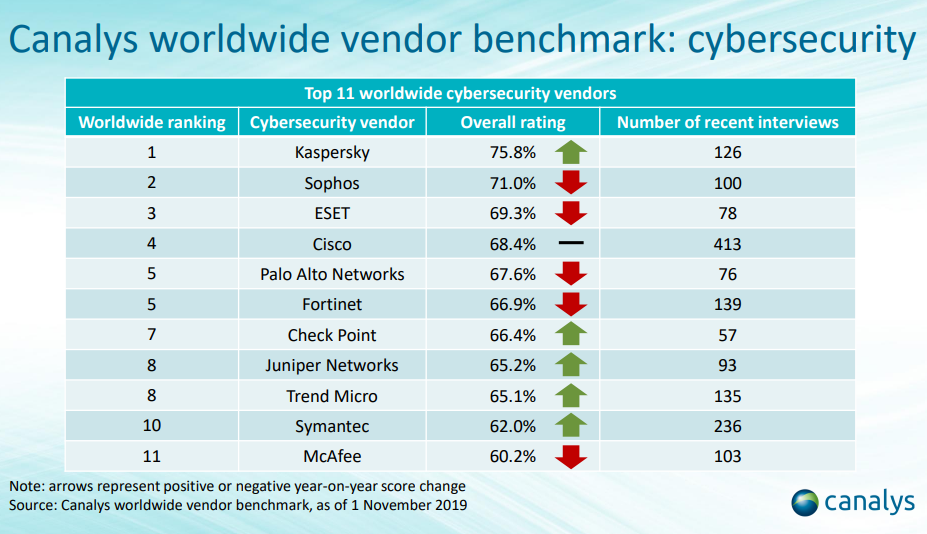 The report also looked at how Kaspersky has also grown in its accreditation and specialisation programs, with a 9.9% growth, year on year.
Kaspersky has also been identified as a leader in the Canalys EMEA Channel Leadership Matrix. The leadership matrix assesses performance of the vendors in the channels, based primarily on channel feedback.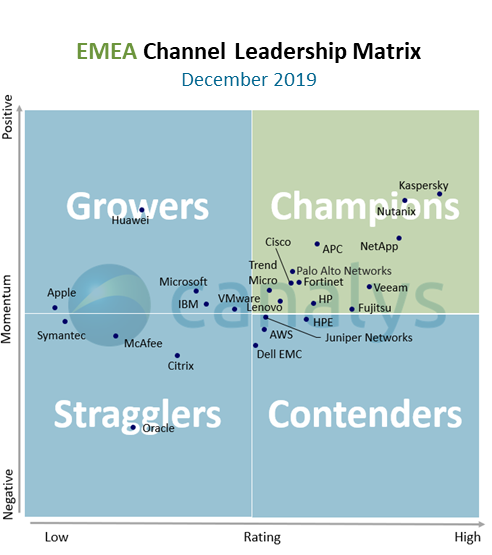 All this comes after a total refresh of Kaspersky's partner program, now called Kaspersky United. Which aims to bring all partner and channel activity into one easy to use site.
If you'd like to learn more about the recent Canalys report, head here.