Phishing is a dangerous type of Internet fraud. It uses fake websites to swipe user logins, and passwords to hijack online accounts to steal money or spread spam and malware through compromised email accounts and social networking platforms. It is a very effective tool used by online attackers, and it is on the rise.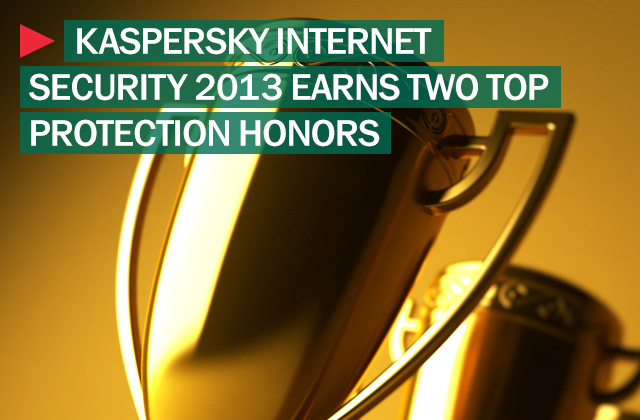 The good news is that users have options to protect themselves, including Kaspersky Internet Security 2014, which recently blocked 99 percent of phishing urls in independent testing conducted by antivirus testing lab AV-Comparatives.
AV-Comparatives tested the anti-phishing protections of various security products in a simulation designed to replicate typical web browsing conditions. It was carried out using Windows 7 PCs with two scenarios. The first checked for false alarms on 400 popular banking sites, while the second assessed phishing URL detection rates. Those URLs targeted various types of personal data, including login credentials for PayPal, online banking and credit cards, email accounts, eBay, social networks and online games, among others.
Kaspersky's product blocked 99 percent of the 187 phishing websites while producing zero false alarms among the 400 legitimate URLs, earning first place among its competitors with an Advanced + award from AV-Comparatives.
"Phishing websites pose a real threat to users", said Nikolay Grebennikov, Chief Technology Officer for Kaspersky Lab. "About 20 percent of all phishing attacks mimic banks and other financial organisations and can result in the very real loss of money. That's why we are constantly improving our anti-phishing technologies, and independent tests like this one demonstrate just how effective our work is."
A recent survey by B2B Communications, in conjunction with Kaspersky Lab, showed that the number of Internet users who encountered phishing attacks over the last 12 months grew from 19.9 million to 37.3 million, an increase of 87 percent. Kaspersky Internet Security 2014's success in the anti-phishing testing wasn't its first successful independent testing; KIS has previously earned high marks from AV-Comparatives for its protection capabilities earlier this year. The product's predecessor, Kaspersky Internet Security 2013, also excelled in multiple independent tests.