Auto-Renewal Plan
Our hassle-free Auto-Renewal Plan is designed to save you time, effort and risk by extending your subscription automatically before it expires*.
Benefits of automatically renewing your licence include:

Uninterrupted protection — Your subscription will continue with continuous protection

Worry free, peace of mind that your devices are always secure

Saves you time — we take care of everything for you and will send you notifications to inform you of your next billing date & confirmation that your licence has been renewed

Flexibility — You may unsubscribe from this service at any time
*
Renewal prices are subject to change, additional online offers & discounts may be available at the time of your renewal which cannot be applied to your subscription. We will send you at least one email reminder to notify you of this. You will also receive by email confirmation of the renewal price you will pay, and the duration of your new subscription, before it is automatically renewed. You may be required to upgrade to the latest version of Kaspersky for free at this time.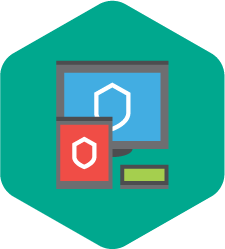 Kaspersky
Internet Security 2017
Protection against Ransomware
Whenever you're online – shopping, banking, surfing & socialising – you need to make sure you're safe from Internet attacks, infections & cybercrime.
With just one licence to buy, you can protect your privacy, money & children – on PC, Mac & Android.
Safeguards you against today's Internet threats
Defends your privacy & personal information
Boosts security for online shopping & banking
Compare Products
Safeguards your PC and all the precious things you store on it
Protects you when you surf, socialise & shop – on PC & Mac, plus Android devices
Gives you the power to protect your family – on PC, Mac, iPhone, iPad & Android
SECURITY – Protects against viruses, attacks, spyware, cybercrime & more

We all need to guard against digital dangers – so our award-winning security helps you protect against infections & attacks, blocks banners* & spam, keeps your software up-to-date and warns you about dangerous websites.

*Available on PCs only.

PC, MAC & MOBILE – Secures multiple devices with just one licence to buy

Every device you use could be compromising your security. So we help you protect all of your devices – plus lock, wipe & locate your phone & tablet if they're lost or stolen.

PRIVACY – Defends against phishing, spying & online behaviour tracking

Don't let snoopers and phishers steal your confidential information. We help you guard your personal data, prevent your online activities being monitored**, block unauthorised use of your webcam** and protect your data when you connect to a public network*.

*Available on PCs only.
**Available on PCs & Mac computers only.

MONEY – Boosts security when you're online shopping or banking

Fraudsters are constantly on the lookout for opportunities to steal money. So our unique security technology – Safe Money – helps you protect your money and your account details… to stop cybercriminals stealing them.**

**Available on PCs & Mac computers only.

PARENTAL CONTROL – Helps you protect kids against online dangers & more

Because children are vulnerable to a wide range of Internet-based risks, our Parental Control features help you to steer your kids away from online dangers, block inappropriate content & websites and manage your kids' messaging on social networks.**

**Available on PCs & Mac computers only.

PERFORMANCE – Lets your devices perform as they were designed to

Security shouldn't slow you down. So our protection technologies work 'behind the scenes' – and that means your computers and mobile devices can help you to keep up with your busy life.

SIMPLICITY – Simplifies your security… giving you easy, online control

Nobody wants to waste time getting to grips with complex security. That's why we give you a free My Kaspersky account that makes it easy to manage your security from anywhere you can get online.

For all devices

Internet connection required – for product activation & updates and for access to some features
Webcam Protection technology only runs on PCs & Mac computers. The feature is available for a range of compatible web-cameras. For the full list of compatible devices, please visit: support.kaspersky.com/12733 (for PCs) support.kaspersky.com/12476 (for Mac computers)

Windows®-based desktops and laptops

800 MB free space on the hard drive
Microsoft® Internet Explorer® 81 or higher
Microsoft .NET Framework 4 or higher
Microsoft Windows 102 Home / Pro / Enterprise3
Microsoft Windows 8 & 8.1 / Pro / Enterprise / 8.1 update3
Microsoft Windows 7 Starter / Home Basic / Home Premium / Professional / Ultimate — SP1 or higher3
Microsoft Windows Vista® Home Basic / Home Premium / Business / Enterprise / Ultimate — SP1 or higher3
Microsoft Windows XP Home / Professional (32-bit) SP3 or higher / Professional (64-bit3) SP2 or higher4

Processor: 1 GHz or higher
Memory (RAM): 1 GB (32-bit) or 2 GB (64-bit)

Windows-based tablets (system with an Intel® processor)

Microsoft Windows 102 Home / Pro / Enterprise3
Microsoft Windows 8 & 8.1 / Pro (64-bit3)
Minimum screen resolution: 1024x600

Mac desktops and laptops

770 MB free space on the hard drive
Memory (RAM): 1 GB
OS X 10.11 – macOS 10.12

Android smartphones and tablets 5

Android™ 4.1 – 7.1
Minimum screen resolution: 320x480

Please note we do not support the beta versions/previews of new operating systems. Only final, officially released operating systems are supported by the product.

1 If you're using Microsoft Internet Explorer 8, we cannot guarantee that the My Kaspersky portal and security management functions will operate correctly.

2 To ensure continued compatibility with Windows 10, please download & install all available patches for your Kaspersky Lab security software. Product is not intended to operate on Windows 10 Mobile editions.

3 Some product features may not work on 64-bit operating systems. Please visit support.kaspersky.com/13014 to get more details.

4 If you're using Microsoft Windows XP, product is not intended to operate on FAT32 file system.

5 The Kaspersky Internet Security for Android functionality may currently be limited on certain devices. Please visit http://support.kaspersky.com/mobile/kisandroid for more details.

6 Only Kaspersky Safe Browser is available for this platform.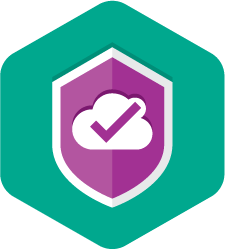 Kaspersky
Security Cloud
Want security that senses dangers & automatically adapts to protect whatever you do? Get a FREE trial of Kaspersky Security Cloud.
Reviews
I've used Kaspersky for many years. At the time I was looking for protection that wasnt a resource hog. Kaspersky is number 1!!!!!! It has been protecting my pc, tablet n mobile flawlessly. No infections in 15 years!!!

The around the clock protection is outstanding and provides the security needed to survive in today's world. While in use, I can practically sense threats trying to infiltrate my life by the software's alerts or notifications. Kaspersky Internet Security Multi Device Software is a must and have my complete trust. Highly recommended and thank you Kaspersky!

I love the safe money icon that follows me around when I make a internet purchase. I no that I'm getting extra protection.