Auto-Renewal Plan
Our hassle-free Auto-Renewal Plan is designed to save you time, effort and risk by extending your subscription automatically before it expires*.
Benefits of automatically renewing your licence include:

Uninterrupted protection — Your subscription will continue with continuous protection

Worry free, peace of mind that your devices are always secure

Saves you time — we take care of everything for you and will send you notifications to inform you of your next billing date & confirmation that your licence has been renewed

Flexibility — You may unsubscribe from this service at any time
*
Renewal prices are subject to change, additional online offers & discounts may be available at the time of your renewal which cannot be applied to your subscription. We will send you at least one email reminder to notify you of this. You will also receive by email confirmation of the renewal price you will pay, and the duration of your new subscription, before it is automatically renewed. You may be required to upgrade to the latest version of Kaspersky for free at this time.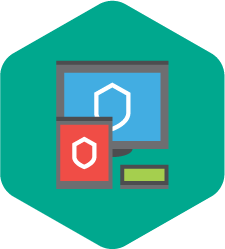 Kaspersky
Internet Security
Protects your money, account details and much more
When you go online shopping or banking – we protect your money & account details… when you socialise – we safeguard your identity… when you surf – we prevent attacks… when you download or stream – we block infected files.
Whatever you do in your digital life – our premium protection is here to help you protect it all.
Protects against attacks, ransomware & more
Protects your privacy & personal information
Protects money when you bank & shop online
KASPERSKY LAB DOMINATED THE INDUSTRY
For five years in a row, our security technologies have been the most tested and most highly awarded. In 2017 Kaspersky Lab products participated in 86 independent tests and reviews. Our products were awarded 72 firsts and achieved 78 top-three finishes.

For more details, please see www.kaspersky.co.uk/top3.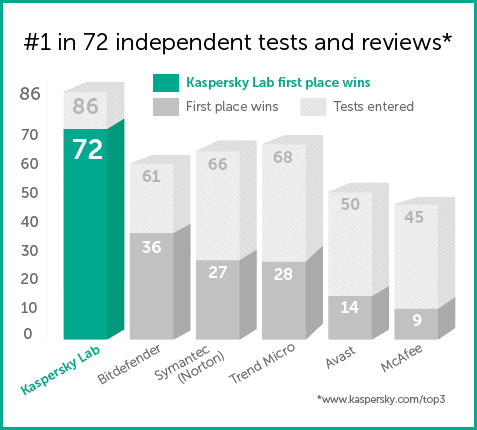 Compare Products
Delivers essential antivirus for your PC
£22.49
£24.99 10% OFF + FREE Installation
Protects your digital life – on PC, Mac & mobile
£27.99
£34.99 20% OFF + FREE Installation
Gives you & your family our ultimate protection – on PC, Mac & mobile
£27.99
£39.99 30% OFF + FREE Installation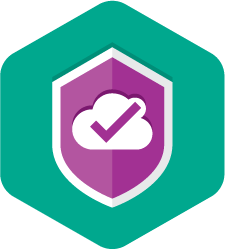 Kaspersky
Security Cloud
Introducing patented adaptive security. Welcome to a brand new cybersecurity service that adapts to your life to keep you safe.
Award-winning security

Our innovative security helps protect you from viruses, ransomware, spyware, phishing, dangerous websites, spam, banner adverts* and more.

*For PC only

PC, Mac & mobile

Whether you're on your laptop, desktop or Android mobile, we help you stay safe. And, if your Android tablet or phone is lost or stolen we help you lock it, wipe it & find it.

Privacy protection

Whenever you go online, we help protect your personal data, communications & identity – plus we prevent trackers watching what you do online** and we stop your webcam being used to spy on you**.

**For PC & Mac only.

Secured connection

Now you can access more websites and content – including sites that are outside your region. And, when you connect to the Internet – even if you're on public Wi-Fi – if your connection is unsafe, our technologies automatically guard against threats.***

***Please note you're able to protect 200MB of traffic per day, per device – or 300MB per day, per device if you register the service to your My Kaspersky account. The service automatically connects you to a server that's fast and close to the territory you're in. Unlimited traffic and the option to select the territory of the server you connect to is available for an additional charge.

Safe shopping

Everybody wants to shop & bank online – without cybercriminals stealing their money. So, whenever you visit a bank's or retailer's website, we automatically add extra layers of security.**

**For PC & Mac only

Security for kids

Award-winning Parental Control features make it easy to protect your kids when they go online. You can manage their app downloads, block the disclosure of personal information and prevent access to games & inappropriate web content.**

**For PC & Mac only.

Protection that performs

You want your devices to perform as they're designed to – and so do we. That's why our security works 'behind the scenes', without any fuss.

Easy-to-use security

Your security shouldn't get in your way… so we've developed premium protection that's simple to set up and easy to run – on all your devices.

Windows®-based desktops and laptops

1,500 MB free space on the hard drive
Microsoft® Internet Explorer® 10 or higher
Microsoft .NET Framework 4 or higher
Microsoft Windows 101 Home / Pro / Enterprise2
Microsoft Windows 8 & 8.1 / Pro / Enterprise / 8.1 update2
Microsoft Windows 7 Starter / Home Basic & Premium / Professional / Ultimate — SP0 or higher2
Processor: 1 GHz or higher
Memory (RAM): 1 GB (32-bit) or 2 GB (64-bit)

Windows-based tablets (system with an Intel® processor)

Microsoft Windows 101 Home / Pro / Enterprise2
Microsoft Windows 8 & 8.1 / Pro (64-bit2)
Minimum screen resolution: 1024 x 600

Mac desktops and laptops

1,220 MB free space on the hard drive
Memory (RAM): 2 GB
macOS 10.12 – 10.14

Android smartphones and tablets3

Android™ 4.2 – 9.0
Minimum screen resolution: 320 x 480

Please note we do not support the beta versions/previews of new operating systems. Only final, officially released operating systems are supported by the product.

1 If you're using Windows 10, you might need to download & install all available patches for your Kaspersky Lab security software. The product is not intended to operate on Windows 10 Mobile/S editions.

2 Some product features may not work on 64-bit operating systems. Please visit https://support.kaspersky.co.uk/14249 to get more details.

3 The Kaspersky Internet Security for Android functionality may currently be limited on certain devices. Please visit http://support.kaspersky.com/10216 for more details.

4 Only Kaspersky Safe Browser is available for this platform.