Auto-Renewal Plan
Our hassle-free Auto-Renewal Plan is designed to save you time, effort and risk by extending your subscription automatically before it expires*.
Benefits of automatically renewing your licence include:

Uninterrupted protection — Your subscription will continue with continuous protection

Worry free, peace of mind that your devices are always secure

Saves you time — we take care of everything for you and will send you notifications to inform you of your next billing date & confirmation that your licence has been renewed

Flexibility — You may unsubscribe from this service at any time
*
Renewal prices are subject to change, additional online offers & discounts may be available at the time of your renewal which cannot be applied to your subscription. We will send you at least one email reminder to notify you of this. You will also receive by email confirmation of the renewal price you will pay, and the duration of your new subscription, before it is automatically renewed. You may be required to upgrade to the latest version of Kaspersky for free at this time.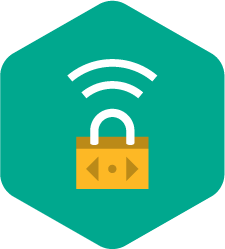 Kaspersky
VPN Secure Connection
Secure Connection feature allows you to connect to the Internet safely, by encrypting all data sent and received through the network.

The Premium version below gives you access to the content you like, without geographic restrictions and with unlimited traffic usage to secure all your activities on the Internet.
SECURITY. PRIVACY. FREEDOM
Protects you on public Wi-Fi & more

Keeps your communications private

Lets you access more sites & content
SAFEGUARDS YOUR PRIVACY & YOUR DATA – WHEN YOU'RE ONLINE

When you want to surf the Web, Kaspersky Secure Connection automatically offers to connect you via Virtual Private Network (VPN) technology – so others can't see what you're doing and you can safely go online… in privacy.

KEEPS YOUR COMMUNICATIONS AWAY FROM PRYING EYES

Whether you're online banking, shopping, video streaming, socialising or dating, we make sure hackers can't read your communications. All data you send & receive is transferred via an encrypted, secure channel – and your location and IP address aren't revealed.

PROTECTS YOU – WHENEVER & WHEREVER – AND WON'T LOG YOUR ACTIVITIES

Because your location and your IP address aren't revealed, it's easier for you to access websites and content in other regions – without being traced. Kaspersky Secure Connection won't log what you're doing online and won't keep any records of which websites you visit.
Which version is best for you?
Premium Protection – Monthly Subscription
Premium Protection – Annual Subscription
Data allowance
200 MB per day
300 MB per day (if application is connected to the My Kaspersky account)
Virtual location
Automatic selection
Virtual location
Wide range of countries to select from
Virtual location
Wide range of countries to select from
Number of devices supported
Unlimited
Number of devices supported
Up to 5
Number of devices supported
Up to 5
The use of VPN technology & any parts of VPN technology included in Kaspersky Secure Connection is subject to local laws and regulations. Please only use Kaspersky Secure Connection in accordance with its intended purpose and please take into account that Kaspersky Secure Connection is not available for downloading and activation in the following countries: Belarus, China, Saudi Arabia, Iran, Oman, Pakistan, Qatar and Hong Kong.
Be safe whenever you connect – to surf, shop, stream & socialise

Download Kaspersky Secure Connection
System Requirements
For all devices

Internet connection required

Windows®-based desktops and laptops

140 MB free space on the hard drive
Microsoft® Internet Explorer® 10 or higher
Microsoft .NET Framework 4 or higher
Microsoft Windows 101 Home / Pro / Enterprise
Microsoft Windows 8 & 8.1 / Pro / Enterprise / 8.1 update
Microsoft Windows 7 Starter / Home Basic / Home Premium / Professional / Ultimate — SP0 or higher

Processor: 1 GHz or higher
Memory (RAM): 1 GB (32-bit) or 2 GB (64-bit)

Windows-based tablets (system with an Intel® processor)

Microsoft Windows 101 Home / Pro / Enterprise
Microsoft Windows 8 & 8.1 / Pro (64-bit)
Minimum screen resolution: 1024 x 600

1 If you're using Windows 10, currently the product functionality might be limited and partially unavailable. To ensure continued compatibility with Windows 10, please download & install all available patches for your Kaspersky Lab security software. Product is not intended to operate on Windows 10 Mobile/Education/IoT Core editions.

Mac desktops and laptops

120 MB free space on the hard drive
Memory (RAM): 1 GB
macOS 10.12 - 10.142

2 Product functionality may currently be limited on certain devices and operating systems. Please visit support.kaspersky.com for more details.

Android smartphones and tablets (system with an Intel® Atom x86 processor, ARMv7 platforms or higher)

150MB of free space
Android™ 4.2 – 9.0
Minimum screen resolution: 800x480

iPhone and iPad

150MB of free space
iOS® 11.0 or higher
Please note we do not support the beta versions/previews of new operating systems. Only final, officially released operating systems are supported by the product.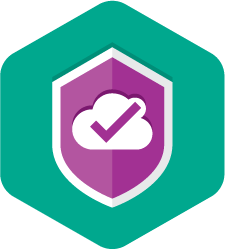 Kaspersky
Security Cloud
Introducing patented adaptive security. Welcome to a brand new cybersecurity service that adapts to your life to keep you safe.
400 million users protected

by Kaspersky Lab Technologies
360K

new malicious files detected by us every day

270K

companies use our security

200

countries and territories benefit from our products

~ 120

global Technology / OEM Agreements