Which protection is right for you?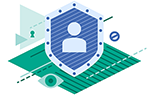 Find the right product!
The Kaspersky Help Me Choose tool makes it easy to decide.
Auto-Renewal Plan
Our hassle-free Auto-Renewal Plan is designed to save you time, effort and risk by extending your subscription automatically before it expires*.
Benefits of automatically renewing your licence include:

Uninterrupted protection — Your subscription will continue with continuous protection

Worry free, peace of mind that your devices are always secure

Saves you time — we take care of everything for you and will send you notifications to inform you of your next billing date & confirmation that your licence has been renewed

Flexibility — You may unsubscribe from this service at any time
*
Renewal prices are subject to change, additional online offers & discounts may be available at the time of your renewal which cannot be applied to your subscription. We will send you at least one email reminder to notify you of this. You will also receive by email confirmation of the renewal price you will pay, and the duration of your new subscription, before it is automatically renewed. You may be required to upgrade to the latest version of Kaspersky for free at this time.
Saving the world from cyber threats for over 20 years - see what some customers say about us
Powered By

Protect your mobile devices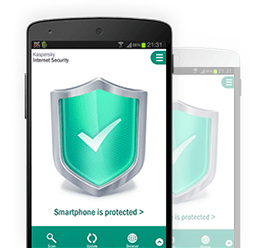 Because your phones & tablets are as vulnerable as your computer – we help you do more to protect your mobile devices.
Download for Mobile
"Everyone has the right to be free of cybersecurity fears."

- Eugene Kaspersky

CEO of Kaspersky Lab
"Everyone has the right to be free of cybersecurity fears."

- Eugene Kaspersky

CEO of Kaspersky Lab
Most Tested. Most Awarded. Kaspersky Lab Protection. For five years in a row, our security technologies have been the most tested and most highly awarded. In a wide range of independent tests, our products consistently achieve more first place awards and more Top 3 ratings than any other vendor's offerings.
400m+
Users protected
by Kaspersky Security Technologies
They know they can trust us to help protect what matters most – their privacy, money, files, photos, family and more.
270K+
ORGANISATIONS protected
Large enterprises, public sector organisations and smaller businesses choose Kaspersky Lab to help protect their corporate systems, data and processes.