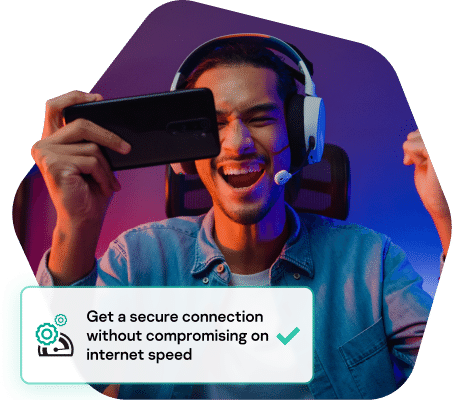 A VPN that keeps up with you
Enjoy a secure connection without compromising internet speed with Kaspersky VPN. Smoothly stream videos and play games on your Android mobile, or tablet from anywhere on our fast servers* – while protecting your online privacy and preventing doxxing and sniffing.

*In 2022, AV-Test noted Kaspersky VPN's average download speed was 1400 Mbps.