Auto-Renewal Plan
Our hassle-free Auto-Renewal Plan is designed to save you time, effort and risk by extending your subscription automatically before it expires*.
Benefits of automatically renewing your licence include:

Uninterrupted protection — Your subscription will continue with continuous protection

Worry free, peace of mind that your devices are always secure

Saves you time — we take care of everything for you and will send you notifications to inform you of your next billing date & confirmation that your licence has been renewed

Flexibility — You may unsubscribe from this service at any time
*
Renewal prices are subject to change, additional online offers & discounts may be available at the time of your renewal which cannot be applied to your subscription. We will send you at least one email reminder to notify you of this. You will also receive by email confirmation of the renewal price you will pay, and the duration of your new subscription, before it is automatically renewed. You may be required to upgrade to the latest version of Kaspersky for free at this time.
The most tested & most awarded security… at your service
Whatever you need to protect – your digital life, your mobile life or your family's entire digital world – we've got the security solutions you need.
Protects your digital life – on PC, Mac & mobile

Gives you & your family our ultimate protection – on PC, Mac & mobile

Introducing patented Adaptive Security. It adapts to your life to keep you safe.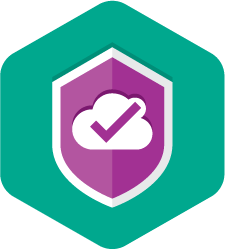 Kaspersky
Security Cloud
Enjoy a personalised security service that adapts to your online habits.
It knows when to alert you, when to warn you and when to step in to shield you from direct threats.
Saving the world from cyber threats for over 20 years - see what some customers say about us
Powered By

Help me choose
Find the right product!
The Kaspersky Help Me Choose tool makes it easy to decide.
Do you own one or more of the following? (Select all that apply)
KASPERSKY LAB DOMINATED THE INDUSTRY
For five years in a row, our security technologies have been the most tested and most highly awarded. In 2017 Kaspersky Lab products participated in 86 independent tests and reviews. Our products were awarded 72 firsts and achieved 78 top-three finishes.

For more details, please see www.kaspersky.co.uk/top3.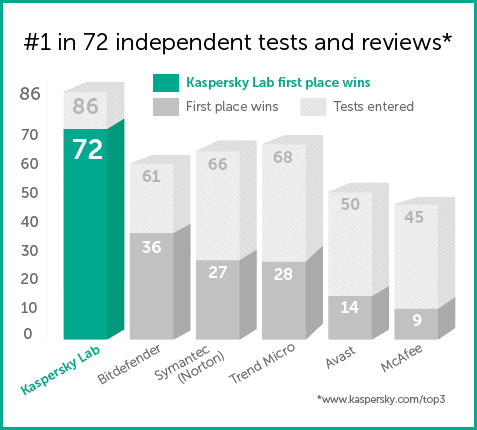 COMPARE PRODUCTS
CORE PROTECTION
Defends against common viruses, suspicious websites & more
PC, MAC & MOBILE
Secures your devices – in any combination
ADVANCED PROTECTION
Prevents malicious attacks, controls dangerous apps & malware behavior
PRIVACY PROTECTION
Keeps online activities private & stops spies accessing your webcam – on PC & Mac
SAFE MONEY
Adds extra security layers for online banking & shopping – on PC & Mac
EXTRA SECURITY FOR KIDS
Shows your child's location, manages their device time – and updates you about their online activities
SECURE CONNECTION (VPN)
Helps you access more websites and content – and protects when your Internet connection is unsafe
PASSWORD MANAGEMENT
Securely stores your passwords – and syncs them for access from any of your devices
FILE BACKUP
Helps secure your precious photos, music & files – on PC
PATENTED ADAPTIVE SECURITY
Adapts to your lifestyle – so you automatically get the right security, at the right time
PERSONALISED SECURITY ALERTS
Automatically alerts you about security threats & unsafe settings – and advises if you need to take action
ACCOUNT CHECK
Tells you if your account has been compromised – so you can see if any personal details have been leaked
UNSECURE PASSWORDS NOTIFICATIONS
Alerts if you have a weak password and ensures you have a unique one on every website
DEVICE USAGE TIME
Alerts you if your Android device battery is low and predicts the time usage left
MY APPS USAGE
Helps you to rank your apps by frequency of usage and disk space so your device resources shall be utilised efficiently
DEVICES IN MY NETWORK
Automatically sends an alert if an unauthorised device tries to connect to your home network
HARD DRIVE HEALTH MONITOR
Monitors your hard disc drive health to avoid the risk of precious data loss
FAMILY SHARING
Lets you share security with your whole family & give individual loved ones access to specific features
Most tested. Most awarded.
For over 20 years, we've been recognised as experts in the fight against malware and cybercrime. In 2017, Kaspersky Lab products participated in 86 independents tests & reviews – and were awarded 72 first places and 78 top-three finishes. For more details, please see www.kaspersky.co.uk/top3
Awards
Free protection
Basic malware protection that adapts to your life to keep you safe.
GET FOR FREE