Empowering the next generation
"We are committed to creating a more diverse, more secure industry!"

Evgeniya Naumova, VP, Global Network
Watch: The CyberStarts story
Kaspersky commits to CyberStarts programme to bring more balance to cyber security
Meaningful change is only going to come from actions rather than words
Kaspersky CyberStarts is an EU campaign that aims to tackle both the skills gap and the gender disparity that exists in the cybersecurity industry by talking directly to young women considering their career paths and providing access to the tools and experience they need to take their first step into the industry.
Read Kaspersky's Women in Tech report
According to (ISC)2 research, the shortage of cybersecurity professionals is close to 3 million globally
The industry will need an extra 1.8 million cybersecurity professionals by 2022 in order to plug the skills shortage gap (Global Information Security Workforce Study)
Women represent only 11% of the cyber security workforce (Global Information Security Workforce Study: Women in Cyber Security)
However, Forrester predicts that the number of women CISOs at Fortune 500 companies will rise to 20 percent in 2019, compared with 13 percent in 2017
The lack of diversity in teams developing technology has an impact on innovation.
What is Kaspersky doing?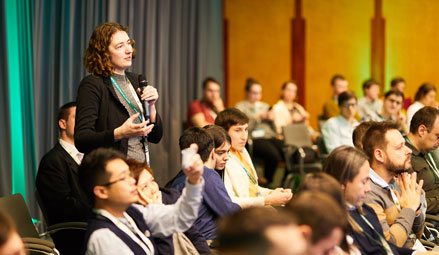 Workshops with Kaspersky Academy across Europe teaching young people the basics of cyber security
Internships across Europe for young people to experience the jobs available in the industry
Work experience to give younger students an insight into working in cyber
Partnership with Girls in Tech