Password Leaks: 6 Tips to Protect Online Accounts
PASSWORD LEAKS: KASPERSKY LAB'S SIX TIPS FOR KEEPING YOUR ONLINE ACCOUNTS FROM BEING COMPROMISED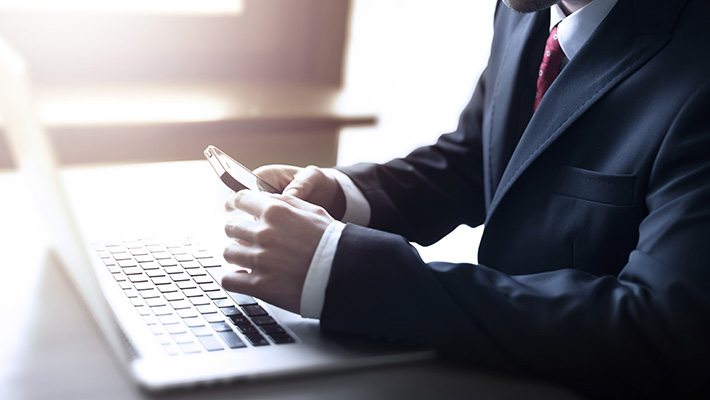 Users often underestimate the degree of interest hackers can have in their personal data and commonly treat their choices of passwords with a certain indifference. However, using identical or very similar passwords to access various online services means that if just one password somehow falls into the hands of cybercriminals, users risk losing control over all their accounts. Cybercriminals use special malicious programs to gain access to financial services or simply steal information - through phishing websites, Wi-Fi traffic data interceptions, or attacks on company servers holding confidential user data. These are just a few of the many prevailing techniques used by cybercriminals today. Naturally, the threat is much higher if just a single 'universal' password is used for all online accounts.
HOW TO BETTER PROTECT YOURSELF FROM A LEAK
To better defend yourself from a password leak you should, first and foremost, protect your hardware devices. Second, develop an 'online common sense' to minimise exposure to an attack. The following tips are a good place to start:
Install a quality Internet security software: make sure it includes proactive defence against new threats, rather than just basic antivirus protection.

Apply security patches to both your operating system and applications as soon as they are released. Don't put it off! Turning on automatic updating of course helps.

Don't click on links or attachments in unsolicited messages. It's always better to type an URL directly into your browser to avoid the risk of being taken to a phishing site.

Use unique, strong passwords . This means passwords that combine letters, numbers and special characters; that are at least eight characters – ideally 15; and that don't use personal information (such as a spouse or pet's name, etc.) or words – any word at all – that can be found in a dictionary. It's crucially important not to use the same password for multiple accounts. If a company suffers a data breach and your login and password is compromised, the attackers can use the same credentials to compromise the other online accounts you have. If you find it hard to remember lots of complex passwords, consider installing a password manager that can remember them all for you – you just need to remember a single master password. Alternatively, you could write your passwords down, perhaps in 'code' form. But don't keep them where someone else could find them, or in the same place as your laptop, tablet or smartphone; if they're lost or stolen together someone else could get access to everything they'd need to steal your online identities.

Use two-factor authentication, if it's available. Increasingly, online providers help you secure your account by requiring you to enter a one-time code as well as your normal password (e.g. a code sent via SMS to your mobile device).

Keep a close eye on your different accounts for any suspicious activity, and contact the providers immediately if you see anything at all amiss.
TEST YOUR PASSWORDS HERE.
SCAN YOUR PC FOR VIRUSES AND OTHER SECURITY THREATS HERE, FOR FREE!
AND ENSURE YOU'RE PROTECTED TO THE MAX WITH KASPERSKY LAB'S SOLUTIONS:
FEATURES

Kaspersky
Password
Manager
Kaspersky
Internet
Security 2020
Kaspersky Total
Security 2020
Anti-malware protection
 
Anti-phishing protection
 
Secure password management
 
 
Find out more
Find out more
Find out more
Password Leaks: 6 Tips to Protect Online Accounts
Kaspersky
Password Leaks: 6 Tips to Protect Online Accounts