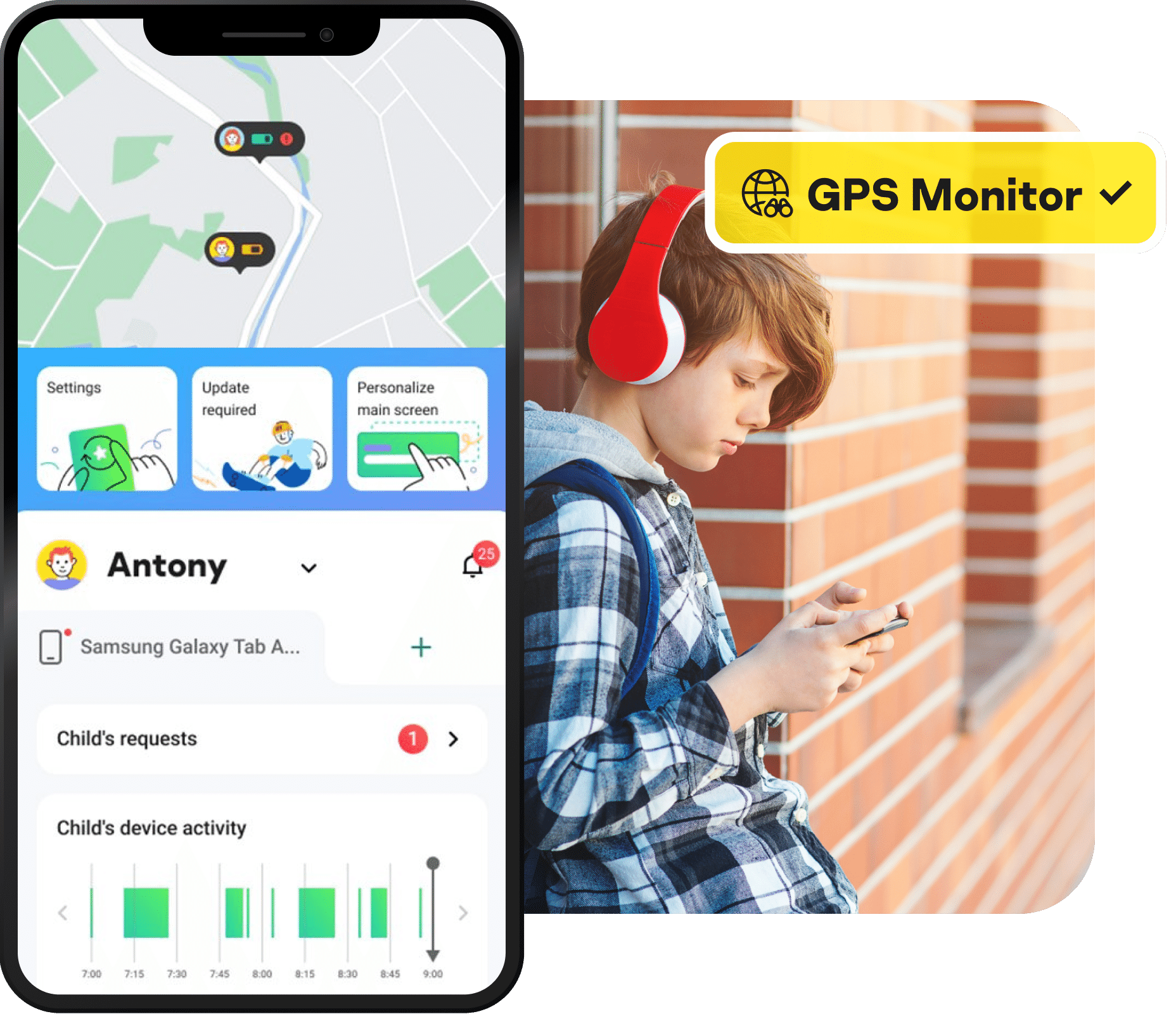 Track your child's location
The GPS tracking feature helps you monitor your child's location and ensure they don't venture away from pre-agreed "safe areas". Here's how to use it on the Kaspersky Safe Kids app:
Choose safe areas
On the main window, choose your preferred safe areas by clicking on the interactive map.

Set schedule
Confirm your child's safe areas and establish a schedule that applies to them.

Monitor your child
Monitor your child's location and receive notifications if they leave the safe area.