Auto-Renewal Plan
Our hassle-free Auto-Renewal Plan is designed to save you time, effort and risk by extending your subscription automatically before it expires*.
Benefits of automatically renewing your licence include:

Uninterrupted protection — Your subscription will continue with continuous protection

Worry free, peace of mind that your devices are always secure

Saves you time — we take care of everything for you and will send you notifications to inform you of your next billing date & confirmation that your licence has been renewed

Flexibility — You may unsubscribe from this service at any time
*
Renewal prices are subject to change, additional online offers & discounts may be available at the time of your renewal which cannot be applied to your subscription. We will send you at least one email reminder to notify you of this. You will also receive by email confirmation of the renewal price you will pay, and the duration of your new subscription, before it is automatically renewed. You may be required to upgrade to the latest version of Kaspersky for free at this time.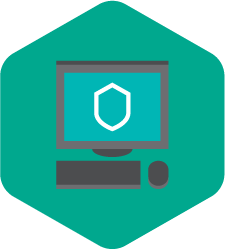 Kaspersky
Anti-Virus
Defends your PC from ransomware and other viruses
Protecting you… starts with protecting your PC. That's why our essential PC protection defends against viruses, ransomware, phishing, spyware, dangerous websites and more.
It automatically scans your PC to find threats – including new drive-by cryptomining infections that could seriously damage your PC's performance. And, if your PC is infected, our technologies help you to rescue & reset it.
Blocks viruses, ransomware & more
Lets PCs perform as they're meant to
Simplifies security management
Compare Products
Delivers essential antivirus for your PC
£22.49
£24.99 10% OFF + FREE Installation
Protects your digital life – on PC, Mac & mobile
£27.99
£34.99 20% OFF + FREE Installation
Gives you & your family our ultimate protection – on PC, Mac & mobile
£27.99
£39.99 30% OFF + FREE Installation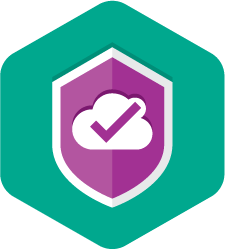 Kaspersky
Security Cloud
Introducing patented adaptive security. Welcome to a brand new cybersecurity service that adapts to your life to keep you safe.
Award-winning

Our innovative security helps protect your PC from viruses, ransomware, spyware, phishing, dangerous websites and more.

Secure – not slow

You want your PC to perform as it's designed to – and so do we. That's why our security works 'behind the scenes', without any fuss.

Easy to use

PC security shouldn't get in your way – so we've developed essential protection that's simple to set up and easy to run.

For all devices

Internet connection required – for product activation & updates and for access to some features

Windows®-based desktops & laptops

1,500 MB free space on the hard drive
Microsoft® Internet Explorer® 10 or higher
Microsoft .NET Framework 4 or higher
Microsoft Windows 101 Home / Pro / Enterprise
Microsoft Windows 8 & 8.1 / Pro / Enterprise / 8.1 update
Microsoft Windows 7 Starter / Home Basic & Premium / Professional / Ultimate – SP0 or higher
Processor: 1 GHz or higher
Memory (RAM): 1 GB (32-bit) or 2 GB (64-bit)

Windows-based tablets (system with an Intel® processor)

Microsoft Windows 101 Home / Pro / Enterprise
Microsoft Windows 8 & 8.1 / Pro (64-bit)
Minimum screen resolution: 1024 x 600

Please note we do not support the beta versions/previews of new operating systems. Only final, officially released operating systems are supported by the product.

1 If you're using Windows 10, you might need to download & install all available patches for your Kaspersky Lab security software. The product is not intended to operate on Windows 10/S Mobile editions.