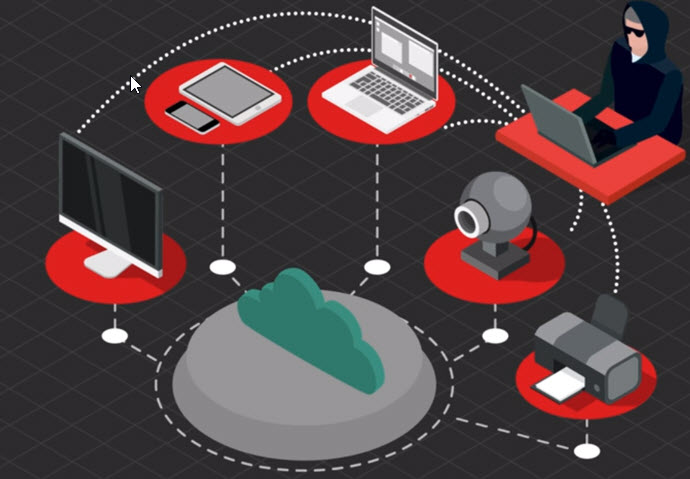 Newspaper articles and television reports about cyberattacks may have everyday people concerned, but it's the IT professionals who are most uneasy. If businesses don't have adequate threat intelligence solutions in place, there's no way to know when an attack has occurred. It's vital for businesses of any size to have systems in place to address potential threats well before they occur.
Threat Intelligence Basics
Threat intelligence is knowledge of potential security compromises that's based on evidence. People use it to identify risks to their assets and to help address these risks. It's more than just signing up for an online newsletter that provides information about the latest cyberattacks. Threat intelligence solutions gather data about current or emerging digital threats and analyze that information to assess the different risk levels associated with threats. When you have effective threat intelligence — and a software program that utilizes it — you're better able to protect your organization against exploitation.
Threat intelligence solutions are designed to smartly target threats. They allow you to remain dynamic enough to respond to changes in your industry. These security systems also are automated, meaning they can mitigate threats without your intervention. It's impossible to expect business owners or even IT professionals to constantly monitor the possibility of new threats. That's where security software comes into play.
The best time to create a threat intelligence solution for your business is right now. But what should you look for when evaluating your system? Here are four considerations cyber-intelligence experts recommend you address.
Does It Offer Comprehensive Coverage?
Your company's in-house computers aren't the only places where hackers can access financial and other private data. If you're only protecting the CEO's computer and those of in-house managers, you're not protected well. Threat intelligence solutions ensure that all endpoint devices, such as smartphones and laptops, for all employees are evaluated for security.
What about your third-party vendors? Many large cyberattacks have been initiated through access provided to people outside the companies. You need to know that your vendors' systems are protected as well as your own.
Will It Change With the Times?
In the blink of an eye, new threats can develop that you've never even considered. Hackers phishing for data often seem to be a few steps ahead. Any threat intelligence solution must be dynamic enough to effectively address the inevitable changes that'll happen within your industry.
Best practices are always evolving, and so is threat intelligence. Be sure to regularly update and evaluate the ways you're addressing potential threats. Review the key players and their specific responsibilities. Learn about the different types of breaches that can impact your data. Update the action steps your team needs to accomplish when an attack occurs.
Is It Specific to Your Industry?
If you oversee a small, local retail business, you won't get much benefit from a threat intelligence solution designed for a global financial agency. There are different kinds of threats for different industries, and the best threat intelligence solutions take your specific needs into account. When evaluating options as you make plans to address potential cyberthreats, use a system that responds to the changing industry landscape you see every day.
Is It Easy to Integrate?
Even the best team of IT professionals is unable to continually educate and protect your systems from malware, ransomware, data breaches and other attacks. Your threat intelligence solution must be automated to quickly address any problems that might arise.
The faster you can identify attacks, the faster you can handle them. This demands a high level of communication throughout your extended network and any connected devices. By creating a system of up-to-date security technologies, you help your business avoid becoming a statistic in the ever-growing reality of cybercrime.
Are you looking to partner with experts in threat intelligence solutions? Connect with us today to request a demo and start implementing comprehensive cybersecurity systems.
Related articles and links
What is Cybercrime: Risks and Prevention?
Internet of Things Security Risks
Products and Solutions:
Threat Intelligence Solutions Evaluation: 4 Key Points to Consider
Kaspersky
When choosing an effective threat intelligence solution for your business, it is important to consider these four key points from our cyber-intelligence experts.