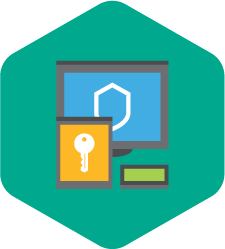 All your security needs in one product
Get the unmatched feeling of security with award-winning protection against hackers, viruses and malware. Plus payment protection and privacy tools that guard you from every angle. Included premium features:
Free VPN with up to 300 MB of traffic per day

Free Kaspersky Password Manager Premium

Free

Kaspersky

Safe Kids Premium
Windows®
macOS®
Android™
iOS®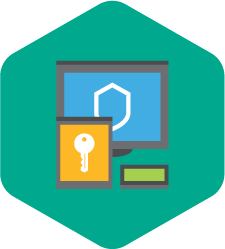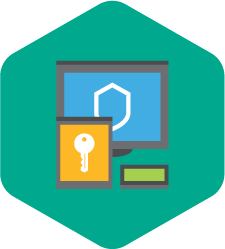 Complete defense against cyberthreats
Our triple-layer protection system works 24/7 to secure your devices and data. It blocks common and complex threats like viruses, malware, ransomware, spy apps and all the latest hacker tricks.
Proactive detection

Locates device vulnerabilities & threats

Real-time protection

Blocks cyberthreats before they take hold

Instant neutralization

Isolates & removes immediate dangers
Watch the video
Privacy protection you can depend on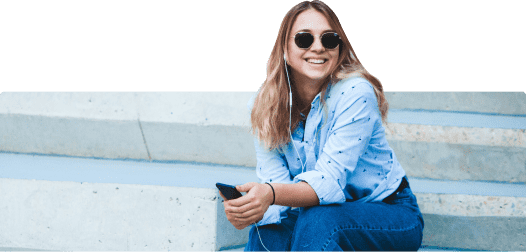 Get online privacy & freedom with VPN
Encrypt your data on risky public Wi-Fi

Hide your IP address, even from your ISP

Ensure your online actions aren't logged

Connect to ultra-fast private servers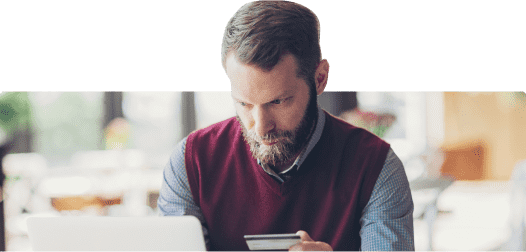 Protect your money, identity & privacy
Make payments via an encrypted browser

Stop identity thieves with Anti-Phishing

Secure your passwords in a private vault

Lock your Android apps with extra security
Keep your kids safe online & in the real world
Find your kids on a map, define a safe area for them to stay in and get alerted if they leave it.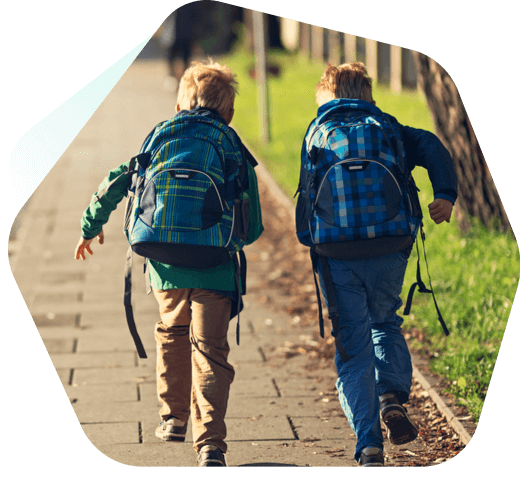 View your kids' YouTube search history & stop them searching for inappropriate adult topics.*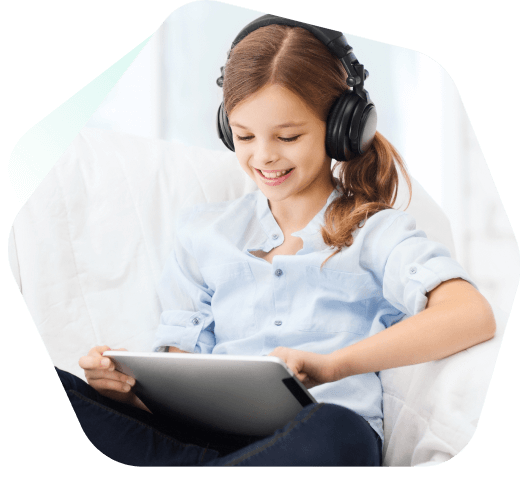 Block adult content and customise a list of sites your child can only visit with your permission.*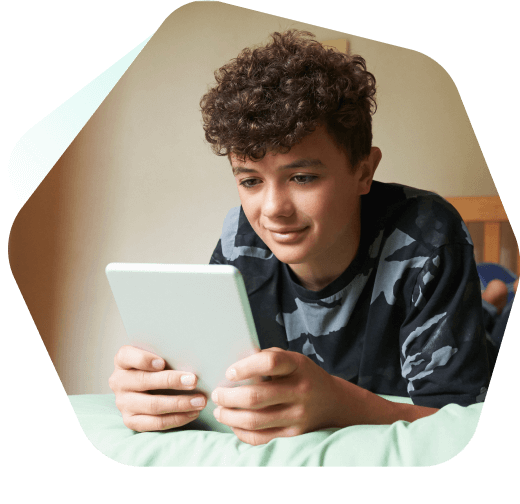 04
Screen time & app usage
Limit your kids' screen time per day, per device – and manage their access to games and apps.*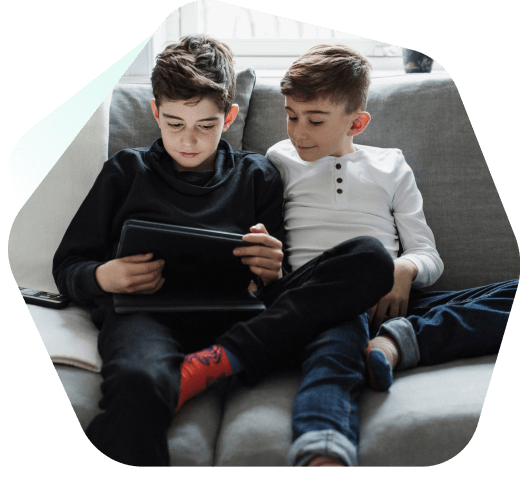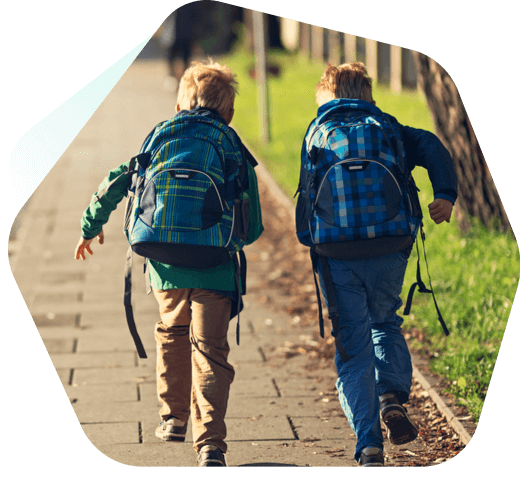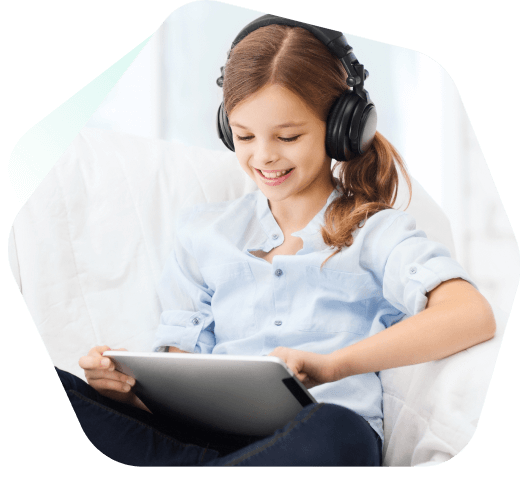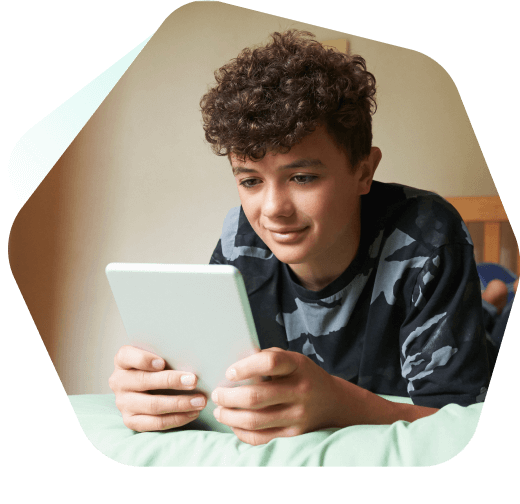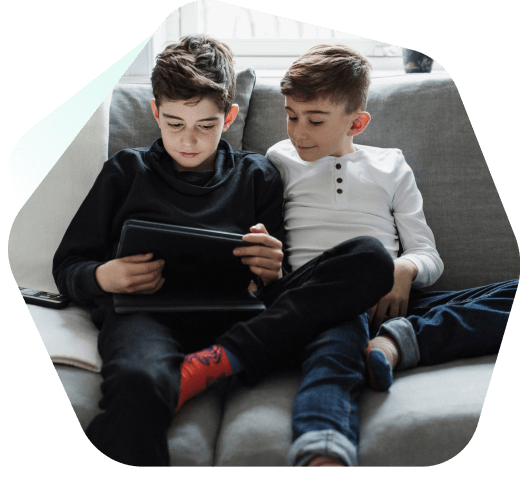 What's inside Kaspersky Total Security?
Multilayered protection designed to prevent & neutralize malware.
Real-Time Antivirus

Continuously scans your devices for viruses, worms, Trojans, cryptolockers, rootkits and spyware — guarding you from both new and established online threats.

Automatic Exploit Prevention (Windows Only)

Identifies complex network exploits across your PC. This includes the detection of the EternalBlue and SMBloris exploits, both of which can crash operating systems and make your computers unusable.

Trojan Remover

Detects and removes Trojan horse viruses and Internet worms that slow down your Windows PCs and Android devices. This is done automatically, so there's no need for you to manually edit system files.

Instant Threat Detection

Delivers real-time, non-stop analysis of files, applications, and websites across your computers and Android devices, safeguarding you and your data with rapid threat detection.
Prevent unauthorized access & hijacking of your computer and mobile devices.
Two-Way Firewall (Windows Only)

Helps you prevent hacker attacks against your PC by providing you with both incoming and outgoing network request detection. Enabling you to view, assess and manage every inbound and outbound connection that's made.

Payment Protection

Works on your Mac and PC by diverting you to a bank-grade protected browser when you make an online transaction. Preventing your credit card details and financial data getting intercepted by hackers.

Anti-Ransomware (Windows Only)

Monitors your PC in real-time to identify activity that matches ransomware behavior. This enables suspicious activity to be blocked instantly, stopping ransomware attacks from locking you out of your machines.

App Lock

Lets you protect apps on your Android devices by locking them with hack-proof security. Once you protect an app, it can only be unlocked with a private PIN code, by drawing a secret pattern or with your fingerprint.
Advanced scanning to detect fileless malware & Zero-Day threats.
Malicious Link Detector

Works by referencing data from the Kaspersky Security Network to analyse links on webpages you open, informing you about malicious web addresses and colour coding individual URLs based on their threat level.

Malware Defender (Windows Only)

Guards your PC from a range of dangerous and sophisticated malware, such as "fileless" malware that is written directly to your PC's RAM rather than to its hard drive.

Application Control

Prevents untrustworthy apps from accessing critical system processes and your personal data.

Custom Hardened Browser

Triggers screen alerts if you attempt to visit sites considered dangerous or potentially dangerous. It makes this assessment using a list of sites that have been attacked previously, and asks you if you wish to proceed or not.
Encrypt your personal & browsing data while stopping cybercriminals from spying.
Smart & Fast VPN

Encrypts data you send and receive with a 256-bit AES cipher, preventing criminals from reading your emails, photos, and bank details. Plus it hides your IP address so your browsing can't be tracked — not even by your ISP.

Anti-Phishing

Guards you from spoof sites and emails created by cybercriminals to steal your identity. It identifies sophisticated scams and sends you warning alerts if phishing activity is detected.

Private Browsing

Blocks the websites and social network platforms you visit on your Mac and PC from tracking your activities and collecting your private data. Preventing them from targeting you with annoying and intrusive ads.

Webcam Protection

Stops unauthorized access to your webcam on Windows PC and Mac so nobody can watch you in your home. It alerts you when an app tries to use your webcam and lets you block unwanted ones or grant permission to trusted ones.
Protection features for your home, Wi-Fi network & peripherals.
Password Manager

Secures your passwords, bank card details and confidential documents in an encrypted vault that can only be unlocked with a main password. Plus it generates strong passwords to help you safeguard your account privacy.

Network Attack Defender

Scans inbound traffic activity for signs of network attacks on your computers. Upon detecting an attack, it blocks network activity from the attacking computer for one hour and sends you an alert with the option of blocking it for longer.

Ad Blocker (Windows Only)

Stops annoying website banners and potentially malicious ads showing on your Windows PC. If you are happy to be served ads by particular sites, you can favorite these so you continue to see ads when you visit them.

Keylogger Protection (Windows Only)

Automatically stops keyloggers from recording your keystrokes on your Windows PC, helping to protect your passwords, bank details and other confidential information when you enter them on your keyboard.
Advanced parental controls to track, filter & protect your kids' online activities.
Adult Content Blocker

Lets you stop your kids visiting sites with inappropriate content like adult videos, gambling, and violence. You can choose to block access or get notified if your child visits unwanted sites on their computers and Android devices.

Screen-Time Management

Allows you to manage your kids' screen time by device, blocking their computers or Android devices once the time limit you've set is exceeded. Plus you can study reports on the way your kids use their devices so you can identify areas of concern.

YouTube Safe Search

Lets you monitor your kids' YouTube search history and block search results on topics like alcohol, tobacco & gambling on computers and Android devices.

GPS Child-Locator

Allows you to view the exact whereabouts of your kids in real-time on a digital map. Plus you can specify a "safe area" for your kids to stay in, and find out instantly if they leave it through an alert sent straight to your devices.
One license covers all your devices
Select from our 1, 3, 5, or 10 device license options to get the all-round protection you need.
01
Install easily on any device
Because our security is light, it's simple to install on your old devices, as well as on your new ones.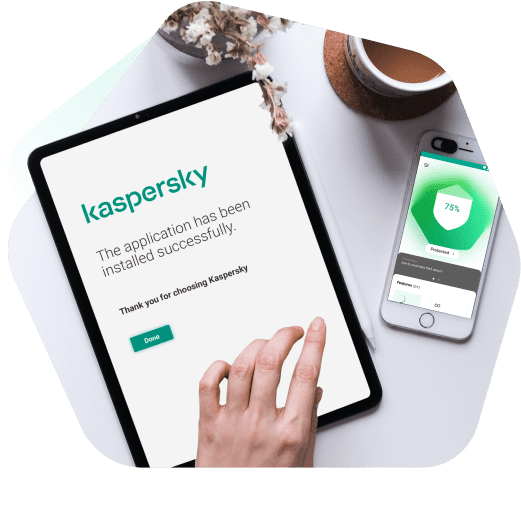 02
Protect a mix of devices
Protect up to 10 of your Mac, Windows, iOS and Android devices in any combination.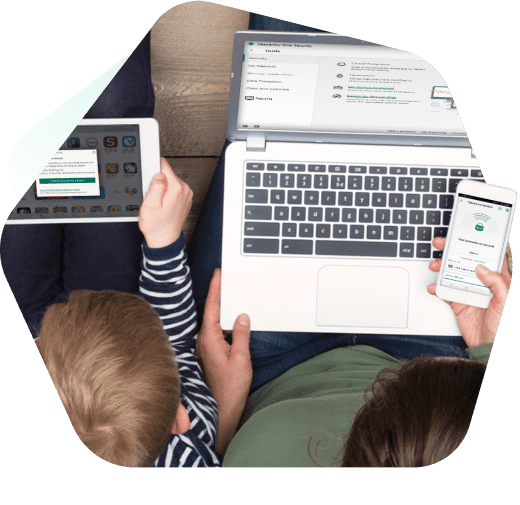 03
Manage your security from one place
Manage all your devices, licenses, renewals and settings easily from your My Kaspersky account.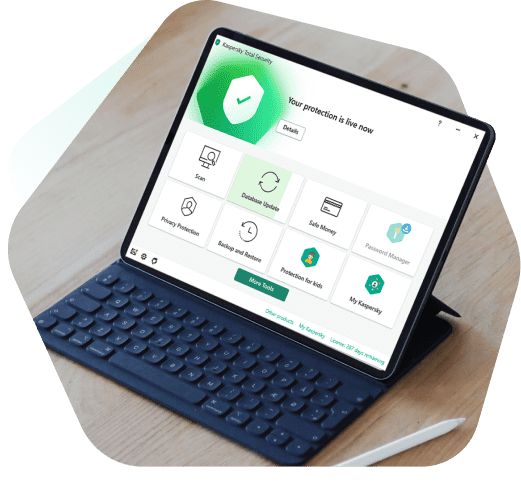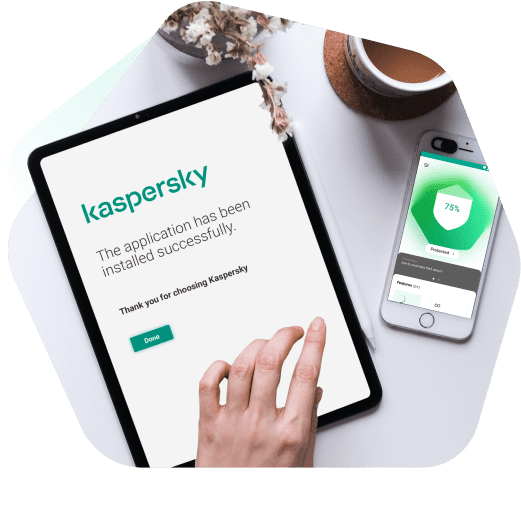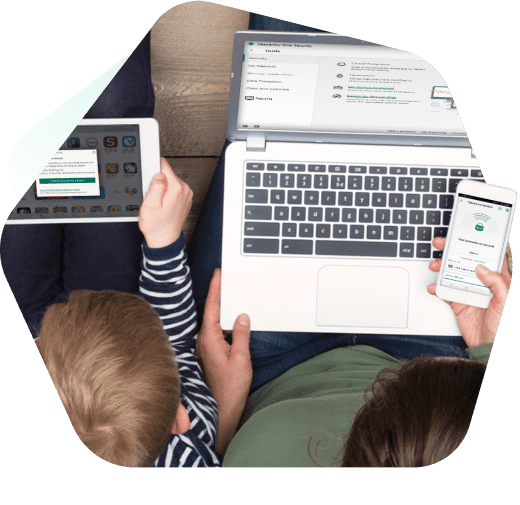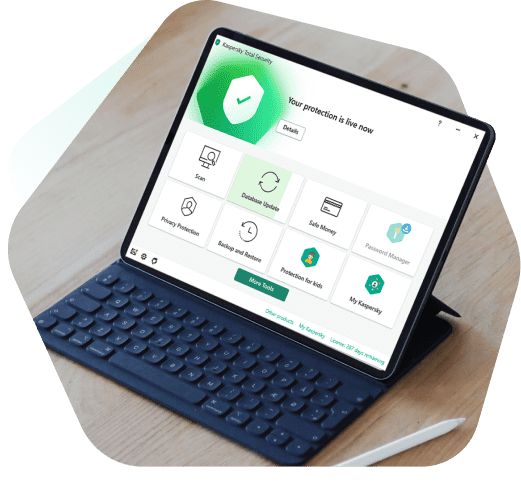 Frequently Asked Questions
How do I download and install the application?
You download the software straight from our website. Simply complete your purchase and the download link will appear on the order confirmation page. The same download link will also be sent to you in an order confirmation email. Please note, you will need your activation code to use your security application. This code will be displayed on your order confirmation page, as well as emailed to you.
How many devices can I protect?
When purchasing your license, simply select how many devices you want to protect. During your license period, you can protect any combination of device types up to the total number of devices your license covers. For example, you could select a 3-device license to protect a Windows PC, Macbook and Android mobile. Plus, you can swap devices at any time, for example by removing the Macbook and adding an iPad.
Will I get the latest version?
Yes, you will get the latest version of the software and all upgrades subsequently released during your subscription term.
How quickly can I start using the application?
You can download, install, activate and start using the software immediately after your purchase.
Which payment methods do you accept?
We accept Visa, Mastercard, American Express and Paypal. All transactions on our website are completely secure.
Choose the protection that's right for you
Explore the security features in each of our products below
Windows®
macOS®
Android™
iOS®
System Requirements
Operating System
Windows 11, 10, 8.1, 8, 7

Mac OS X 10.12 or higher

Android 5.0 or higher

iOS 12.0 or higher
Technical Requirements
Internet connection

Memory RAM: Min 1 GB (PC) or 2 GB (Mac)

Disk Space: Min 1.5 GB (PC) or 3.1 GB (Mac)