Auto-Renewal Plan
Our hassle-free Auto-Renewal Plan is designed to save you time, effort and risk by extending your subscription automatically before it expires*.
Benefits of automatically renewing your licence include:

Uninterrupted protection — Your subscription will continue with continuous protection

Worry free, peace of mind that your devices are always secure

Saves you time — we take care of everything for you and will send you notifications to inform you of your next billing date & confirmation that your licence has been renewed

Flexibility — You may unsubscribe from this service at any time
*
Renewal prices are subject to change, additional online offers & discounts may be available at the time of your renewal which cannot be applied to your subscription. We will send you at least one email reminder to notify you of this. You will also receive by email confirmation of the renewal price you will pay, and the duration of your new subscription, before it is automatically renewed. You may be required to upgrade to the latest version of Kaspersky for free at this time.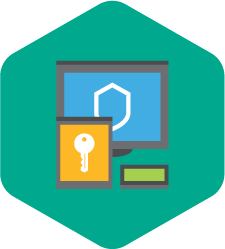 Kaspersky
Total Security
Protection against Ransomware
With all their apps & devices – plus all the websites they visit – it takes a lot to protect your family from hackers, attackers and ransomware.
We help you to protect all your family – on all their devices – so they can shop, surf, socialise & stream… more safely.
Guards privacy, passwords, files & photos
Boosts security when you bank & shop online
Helps safeguard kids… online & beyond
Some features are not available for some types of device.

Most tested. Most awarded. Kaspersky Lab protection.
For three years in a row, our security technologies have been the most tested and most highly awarded. In a wide range of independent tests, our products consistently achieve more first place awards and more Top 3 ratings than any other vendor's offerings.
For more details, please see www.kaspersky.co.uk/top3.
Compare Products
Safeguards your PC and all the precious things you store on it
Helps protect every aspect of your digital life – on PC, Mac & Android
Gives you a smarter way to protect your family – on PC, Mac, Android, iPhone & iPad
It SECURES – with award-winning protection

Our security helps to block ransomware, identity thieves, viruses, spam, dangerous websites and banner adverts*.

*For PCs only

It SUPPORTS – PC, Mac & mobile

Whatever combination of computers and Android devices your family uses, we help you to keep everyone safe… and if a phone or tablet goes missing, remote controls will help you to lock it, wipe it and find it.

It DEFENDS – your family's privacy and more

Because phishing, tracking and spying can do so much harm, we help to protect your family's personal data, prevent their online behavior being tracked** and stop spies accessing your family's webcams**… plus a new, patented technology helps to prevent audio surveillance – by blocking unauthorised access to microphone data*. Our App Lock feature also lets your family add security code locks for apps on Android devices.

*For PCs only
**For PCs and Mac computers only

It CONNECTS – more securely

When your family goes online – even if they use public Wi-Fi – we help protect their communications, identities and data.** So your family can surf, socialise and stream... while we help safeguard their privacy.**

**For PCs and Mac computers only

It PROTECTS – online shopping & banking

We add extra layers of security… to help prevent thieves stealing your family's money. When a family member clicks to access one of their favorite shopping or banking websites, our unique Safe Money technology checks that the website is secure, ensures your family's not being tricked by a fake site and then opens the site in a special, protected mode.**

**For PCs and Mac computers only

It BOOSTS – security for your kids

Whether your kids are using their mobiles or computers to surf, play or socialise, we give you powerful ways to help guide your children to safety – in the digital world… and beyond. You can regulate the use of apps & devices – plus check your child's location and get an alert if they leave the 'safe area' that you define.

It SAVES – time and hassle

Signing in to websites and online accounts is easier, faster and more secure – with no need to remember every password. All your family's passwords are securely stored – ready for access from computer, tablet, phone or your family's free My Kaspersky accounts.

It PRESERVES – precious files

By creating backup copies of their files, your family can guard against losing precious photos, music or memories – plus data encryption helps to make files unreadable for hackers.*

*For PCs only

It PERFORMS – so security won't get in anyone's way

We've combined security & efficiency – so all your family's devices can keep performing as they were designed to… and that means your family can do more of the things they really want to do.

It SIMPLIFIES – so you can get on with your busy life

It's easy to manage your family's security – from anywhere you can get online – and expert technical support is only a click away.

Windows®-based desktops and laptops

1500 MB free space on the hard drive
Microsoft® Internet Explorer® 10 or higher
Microsoft .NET Framework 4 or higher
Microsoft Windows 101 Home / Pro / Enterprise2 3
Microsoft Windows 8 & 8.1 / Pro / Enterprise2 / 8.1 update3
Microsoft Windows 7 Starter / Home Basic & Premium / Professional / Ultimate — SP1 or higher3

Processor: 1 GHz or higher
Memory (RAM): 1 GB (32-bit) or 2 GB (64-bit)

Windows-based tablets (system with an Intel® processor)2

Microsoft Windows 101 Home / Pro / Enterprise2 3
Microsoft Windows 8 & 8.1 / Pro (64-bit3)
Minimum screen resolution: 1024x600

Mac desktops and laptops

1800 MB free space on the hard drive
Memory (RAM): 2 GB
macOS 10.12 - 10.13

Android smartphones and tablets4

Android™ 4.15 – 8.1
Minimum screen resolution: 320x480

Please note we do not support the beta versions/previews of new operating systems. Only final, officially released operating systems are supported by the product.

1 If you're using Windows 10, you might need to download & all available patches for your Kaspersky Lab security software. Product is not intended to operate on Windows 10 Mobile/S editions.

2 The Kaspersky Safe Kids service isn't available for this version of OS or these types of devices.

3 Some product features may not work on 64-bit operating systems. Please visit https://support.kaspersky.com/13812 to get more details.

4 The Kaspersky Internet Security for Android functionality may currently be limited on certain devices. Please visit support.kaspersky.com/10216 for more details. If you are using Kaspersky Safe Kids on Xiaomi© or ASUS© devices, please visit support.kaspersky.com/12980 for more details on how to setup & use the service.

5 The Kaspersky Safe Kids service operates on Android™ 4.4 – 8.1, iOS® 10.0 or higher.

6 Only Kaspersky Password Manager, Kaspersky Safe Kids & Kaspersky Safe Browser are available for these platforms.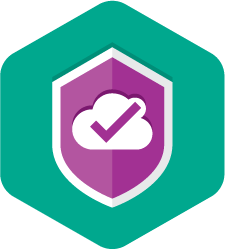 Kaspersky
Security Cloud
Want security that senses dangers & automatically adapts to protect whatever you do? Get a FREE trial of Kaspersky Security Cloud.
Reviews
Have used Kaspersky for a number of years and have been far more impressed with the performance than my previously used virus checker well done Kaspersky
This review is from Kaspersky Total Security
Capable and fast. Database updates can be a bit glitchy. The best at not get in the way of getting the work done.
This review is from Kaspersky Total Security
Excellent performance and value. Have now used for many years and is the best on the market.
This review is from Kaspersky Total Security
I have had no problems at all using Kaspersky Total Security for the last three years. Not very good with computers but this has been exceptionally easy to use. Will be buying again next year.
This review is from Kaspersky Total Security
I think that this protection is the best I have used and I feel comfortable when I'm on the computer. I've used it for the last couple of years.
This review is from Kaspersky Total Security
I have used this now for over two years thanks to Barclays Bank. This year I have had to purchase it. It protects two phones a tablet and a desktop and laptop computer. I have only one issue with it and that is with Safe Money which times out more times than not when used on the laptop. Overall it has lots of features and works well,
This review is from Kaspersky Total Security