Auto-Renewal Plan
Our hassle-free Auto-Renewal Plan is designed to save you time, effort and risk by extending your subscription automatically before it expires*.
Benefits of automatically renewing your licence include:

Uninterrupted protection — Your subscription will continue with continuous protection

Worry free, peace of mind that your devices are always secure

Saves you time — we take care of everything for you and will send you notifications to inform you of your next billing date & confirmation that your licence has been renewed

Flexibility — You may unsubscribe from this service at any time
*
Renewal prices are subject to change, additional online offers & discounts may be available at the time of your renewal which cannot be applied to your subscription. We will send you at least one email reminder to notify you of this. You will also receive by email confirmation of the renewal price you will pay, and the duration of your new subscription, before it is automatically renewed. You may be required to upgrade to the latest version of Kaspersky for free at this time.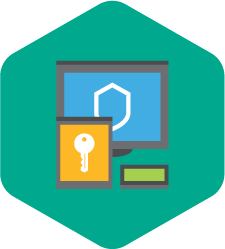 Kaspersky
Total Security 2017
Protection against Ransomware
When your family's online, you can ensure they're not just connected… they're protected.
Award-winning security helps you safeguard your family – and their privacy, money & precious memories – on PC, Mac, Android, iPhone & iPad.
Protects your family's privacy, memories & data
Boosts security for online shopping & banking
Safeguards children – via Kaspersky Safe Kids
Range of functions depends on the type of device being used.
Compare Products
Safeguards your PC and all the precious things you store on it
Protects you when you surf, socialise & shop – on PC & Mac, plus Android devices
Gives you the power to protect your family – on PC, Mac, iPhone, iPad & Android
SECURITY – Keeps your family safe from viruses, spyware & more

Because you need to protect your family from today's digital dangers, our cloud-assisted security defends against infections & attacks, blocks banners* & spam, keeps software up-to-date and warns about dangerous websites.

*Available on PCs only.

PC, MAC & MOBILE – One licence protects your family's multiple devices

We're all using more devices – and they all need protection. Whatever combination of computers and mobile devices your family has, we'll help you protect them all – and lock, wipe & locate Android phones & tablets if they're lost or stolen.

PRIVACY – Protects your family's privacy and personal information

Because snoopers and phishers have a host of ways to steal sensitive information, we help you guard personal data, prevent online activities being monitored**, block unauthorised access to your family's webcams** and protect data when your family's connected to a public network*.

*Available on PCs only.
**Available on PCs & Mac computers only.

MONEY – Boosts security for online shopping and banking

Every time your family goes online shopping or banking, cybercriminals could be watching. So our unique security helps to protect money and account details – to stop fraudsters stealing them.**

**Available on PCs & Mac computers only.

KIDS – Defends kids against more risks… via Kaspersky Safe Kids

The Internet can be a dangerous place for children. Kaspersky Safe Kids helps you find better ways to keep your kids safe – on PC, Mac, iPhone, iPad and Android devices. With device usage scheduling, GPS safe zones, notifications about suspicious activities and summaries of what they search, see & share… you can stay connected with your kids and help keep them safe.

PASSWORDS – Securely stores all passwords for quick & easy access

There's no need to remember every complex password for every website and account. Now, each family member*** only needs to remember their one master password – and they can access all their individual passwords from their PC, Mac, Android phone & tablet, iPhone and iPad.

***Number of users depends on the licence purchased.

FILES – Safeguards precious files, photos, music & memories

Because you never want to lose any irreplaceable files, we help you safely back up your family's precious memories. You can also encrypt files – so your family's files can't be read if they're lost or stolen.*

*Available on PCs only.

PERFORMANCE – Lets devices keep performing as they're designed to

Security shouldn't slow your family down. So we've worked hard – combining protection and performance – to ensure computers and mobiles don't have to work so hard… and all your family can get on with their busy lives.

SIMPLICITY – Simplifies family security… with easy, online control

Nobody wants to waste time getting to grips with complex security. That's why we give you a free My Kaspersky account that makes it easy to manage your family's security from anywhere you can get online.

For all devices

Internet connection required – for product activation & updates and for access to some features
Webcam Protection technology only runs on PCs & Mac computers. The feature is available for a range of compatible web-cameras. For the full list of compatible devices, please visit: support.kaspersky.com/12732 (for PCs) support.kaspersky.com/12476 (for Mac computers)

Windows®-based desktops and laptops

1020 MB free space on the hard drive
Microsoft® Internet Explorer® 81 or higher
Microsoft .NET Framework 4 or higher
Microsoft Windows 102 Home / Pro / Enterprise4
Microsoft Windows 8 & 8.1 / Pro / Enterprise3 / 8.1 update4
Microsoft Windows 7 Starter / Home Basic / Home Premium / Professional / Ultimate — SP1 or higher4
Microsoft Windows Vista® Home Basic / Home Premium / Business3 / Enterprise3 / Ultimate — SP15 or higher4
Microsoft Windows XP Home3 / Professional (32-bit) SP3 or higher / Professional (64-bit4) SP2 or higher6

Processor: 1 GHz or higher
Memory (RAM): 1 GB (32-bit) or 2 GB (64-bit)

Windows-based tablets (system with an Intel® processor)3

Microsoft Windows 102 Home / Pro / Enterprise4
Microsoft Windows 8 & 8.1 / Pro (64-bit4)
Minimum screen resolution: 1024x600

Mac desktops and laptops

1110 MB free space on the hard drive
Memory (RAM): 2 GB
OS X 10.117 – macOS 10.12

Android smartphones and tablets8

Android™ 4.1 – 7.1
Minimum screen resolution: 320x480

Please note we do not support the beta versions/previews of new operating systems. Only final, officially released operating systems are supported by the product.

1 If you're using Microsoft Internet Explorer 8, we cannot guarantee that the My Kaspersky portal, security management and Kaspersky Safe Kids service functions will operate correctly.

2 To ensure continued compatibility with Windows 10, please download & install all available patches for your Kaspersky Lab security software. Product is not intended to operate on Windows 10 Mobile editions.

3 The Kaspersky Safe Kids service isn't available for this version of OS or these types of devices.

4 Some product features may not work on 64-bit operating systems. Please visit support.kaspersky.com/13015 to get more details.

5 To use the Kaspersky Safe Kids service on Microsoft Vista Home Basic / Home Premium / Ultimate, please use Microsoft Vista SP2 or higher.

6 If you're using Microsoft Windows XP, product is not intended to operate on FAT32 file system. In order to access the full functionality within Kaspersky Password Manager, please use one of the following browsers: Mozilla™ Firefox™ 50 or higher / Google Chrome™ 50 or higher / Yandex.Browser 16 or higher.

7 The Kaspersky Safe Kids service operates on macOS 10.10 – 10.12.

8 The Kaspersky Internet Security for Android functionality may currently be limited on certain devices. Please visit http://support.kaspersky.com/mobile/kisandroid for more details.

9 Only Kaspersky Password Manager, Kaspersky Safe Kids & Kaspersky Safe Browser are available for these platforms.

10 Only Kaspersky Safe Browser is available for this platform.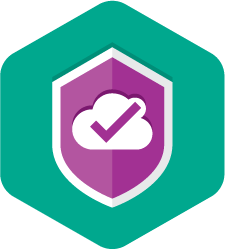 Kaspersky
Security Cloud
Want security that senses dangers & automatically adapts to protect whatever you do? Get a FREE trial of Kaspersky Security Cloud.
Reviews
Excellent product. Easy to use. Good price and outstanding customer service. We have Total Security on all products and devices. Kaspersky products do the job for us - while we do our job at its best - without worry or hassles. Nice Going Team!

I highly recommend Kaspersky security software. Have tried other products but always come back to the best in the business.

I have been a Kaspersky customer for several years and by far this is the best! The 'Safe Money' feature is exceptional! This feature blocks ALL online capturing information when you use Safe Money. Also, protects your financial transactions! I am a proud customer and tell everyone about Kaspersky!