Scam Websites: What They Are And How to Avoid Them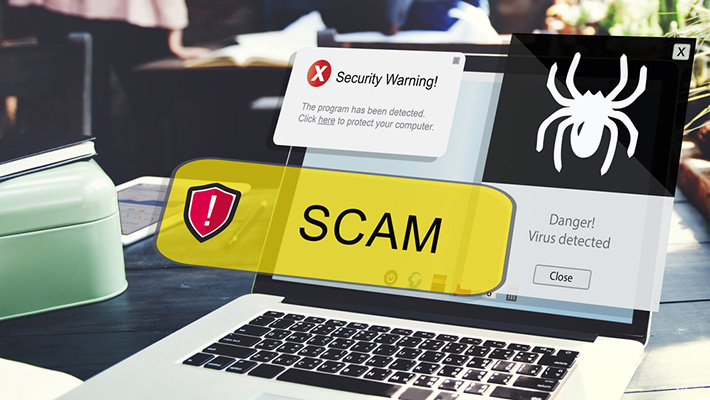 Although the internet has numerous useful purposes, not everything on the web is what it seems. Sprinkled among the millions of legitimate websites vying for attention are websites set up for all sorts of nefarious purposes, from perpetrating identity theft to credit card fraud.
These scam websites work in a wide variety of ways, from publishing misleading information to promising wild rewards in a financial exchange. Some are deliberately designed to look like legitimate, trustworthy websites, such as those operated by official government organisations, for example. The end goal is always the same: to get you to relinquish your personal or financial information.
Spotting a Fake
Fortunately, there are a number of simple ways to protect yourself from scam websites to ensure your family and your wallet stay safe as you navigate the World Wide Web. It may sound a little obvious, but look closely at how a site is written and designed. Does it have the type of design skill and grammatical quality you would expect from a legitimate website?
Look for things like spelling mistakes, broken or stilted English, or really obvious grammar errors, such as the incorrect use of plural and singular words. Additionally, a proper business website should have basic pages, such as a "Contact Us" page and an "About Us" page. If you're uncertain, give the business a call. If the number is a mobile phone or the call isn't answered, be on guard. If a business seems to want to avoid verbal contact, there's probably a reason.
Check the Domain Name
Sites set up to spoof a legitimate site often use domain names that look or sound similar to legitimate site addresses. For example, instead of FBI.gov, a spoof site might use FBI.com or FBI.org. Pay special attention to addresses that end in .net or .org, as these types of domain names are far less common for online shopping sites.
If you want to dig a little deeper, you can check to see who registered the domain name or URL on sites like LookWhoIs.net and Whois.net. There's no charge for searches.
Be Careful How You Pay
One good practice is to never pay for anything by direct bank transfer. If you transfer funds into a bank account and the transaction is a scam, you will never get a cent of your money back. Paying with a credit card offers you some degree of protection should things go wrong.
Too Good to Be True?
The promise of luxuries beyond your wildest dreams in exchange for a moment of your time or minimal effort is a successful fraudster practice that dates back to the days of the snake oil salesman who preyed on helpless settlers in the Wild West. Always ask yourself if something sounds too good to be true.
Is the site selling tablets, PCs, or designer trainers for what is clearly a hugely discounted, unbelievable price? Is a health product's website promising larger muscles or extreme weight loss in just two weeks? What about a fool-proof way to make your fortune? You can't go wrong if you assume something that sounds too good to be true is not true.
Do an Internet Search
If you still can't make up your mind about a website, do some searching to see what other people on the internet are saying about it. A reputation — good or bad — spreads like wildfire online. If others have had a bad experience with a website, they are probably talking about it online. Look for reviews on sites such as Trustpilot, Feefo or Sitejabber to see if a site has scammed anyone in the past.
If you can't find a poor review, don't automatically assume the best, as a scam website could be new. Take all the other factors into consideration to make sure you aren't the first victim.
Always Use a Secure Connection
When you visit a legitimate site that asks for financial or secure data, the company name should be visible next to the URL in the browser bar along with a padlock symbol that signifies you're logged into a secure connection. If you don't see this symbol or your browser warns you the site doesn't have an up to date security certificate, that is a huge red flag. To increase your level of personal protection, always use first-rate security software to ensure you have an added layer of protection.
Also, take nothing for granted and don't just click links to open a web site. Instead, type in the web address manually or store it in your bookmarks. Unscrupulous operators will often buy domain names that sound and look similar at first glance. By typing them in yourself or storing the one you know is accurate, you give yourself added protection.
Another good option is to use a feature like Safe Money to provide an added bit of reassurance when paying online.
Kaspersky Internet Security received two AV-TEST awards for the best performance & protection for an internet security product in 2021. In all tests Kaspersky Internet Security showed outstanding performance and protection against cyberthreats.
Scam Websites: What They Are And How to Avoid Them
Kaspersky
Scam websites work in a variety of ways, from publishing false information to promising wild rewards for minimal work. Learn how to avoid these scam sites.